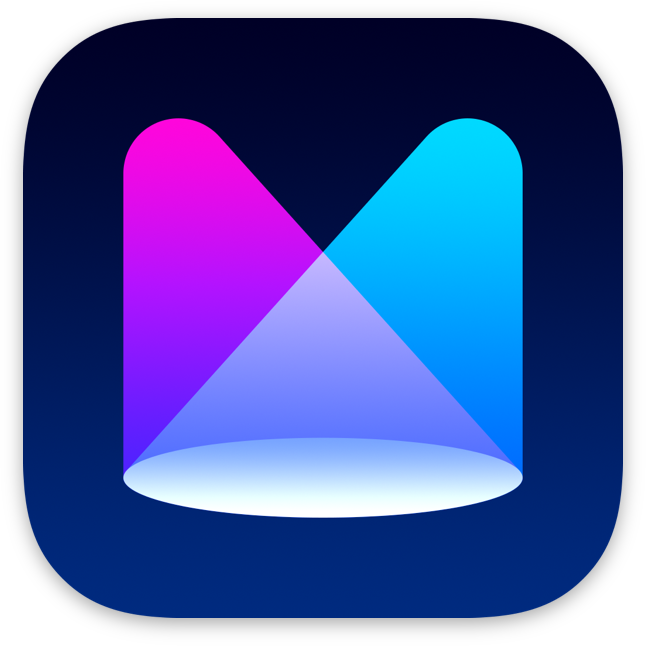 What's New
Version 1.6
October 18, 2020

Improved support for iOS 14 and the latest devices.
If you don't set a profile image, you can now select a background color instead (iOS 14 required).
A few bug fixes here and there.

Version 1.5 August 28, 2020

A new profile tab, with insights into your theater history.
Bar charts to visualize how you review shows and how your theatergoing habits have changed overtime.
A new interactive map of all your theater trips.
Stats about the percentage of Broadway and West End theaters you have visited so far, with additional lists of the theaters you have visited, the shows you saw there, and what's currently playing at the theaters you haven't made it to yet.
A new shows grid provides a quick glance of the artwork for all the shows you've seen.
An activity tab in the profile keeps track of all the recent changes to your diary.
Tapping program art in the app now opens it full-screen.
Search performance is greatly improved for large diaries.
Lots of other small bug fixes and improvements.

Version 1.4.1 July 12, 2020

Improved how images are displayed when using the 'Smart Invert' accessibility setting.
Reinstated the program scanner.

Version 1.4 July 10, 2020

Improved voiceover support throughout the app.
Improved localization for non-US English ("theater", "favorite", become "Theatre", "Favourite", etc).
Fixed a bug where the app could crash when adding a diary entry via the program scanner and then immediately editing that diary entry.
Fixed a bug where the review request prompt closed automatically.
Unfortunately the program scanner has had to be removed from this version to comply with App Store guidelines. Hoping it will make a return soon.

Version 1.3 May 27, 2020

You can now use custom tags for your diary entries. When adding or editing a diary entry, there is a new 'Add Tag' button. You can manage your tags via the settings screen, and can even hide the default system tags if you prefer.
Updated how confirmation messages are displayed for common actions like adding diary entries and saving changes. The messages are more informative and no longer prevent you using the app while they're on-screen. Mezzanine feels faster and more responsive as a result.
Tweaked the UI for adding productions so that it's clearer that the show's default cover art will be displayed if there is no custom cover art selected.
User accounts without a profile image are displayed using a randomly-assigned color instead of gray.
Discarded name changes prompt a confirmation about unsaved changes.
Mezzanine might occasionally ask you for a review in the App Store.

Version 1.2 April 11, 2020

You can now add your own artwork for any shows or productions that aren't in Mezzanine's database by taking a photo or selecting an image from your library. Mezzanine will help you line up the photo and crop your image before adding it.
Diary entries for shows you have tickets for but haven't seen yet are now displayed under their own 'Upcoming' section in the diary.
The diary displays a count of entries in each heading when viewed as a grid.
When scrolling the diary in grid view, section headings remain at the top of screen the same way they do when scrolling the diary in list view.
Fixed an issue where the the Sign In with Apple button didn't display a progress indicator in dark mode.
Fixed an issue where Sign In with Apple didn't always work.
Fixed a bug where the app could crash when editing your profile photo on an iPad.
A few performance tweaks to speed up the app.

Version 1.1 March 4, 2020

Added a new diary option to view your shows in a grid layout. This is especially useful for larger diaries.
You can now scroll through your diary entries by swiping horizontally, or tapping the small arrows either side of the program art.
Search your diary using the name of the show or theater.
Jump through large diaries using the new index list on the right edge of the screen when sorted by name.
When adding a production manually, Mezzanine will suggest theaters and cities as you type. Suggestions include popular theaters and any you have previously added.
Fixed an issue where sometimes a diary entry's date would be displayed with the wrong level of detail - e.g. 'January 1, 2020' instead of 'January, 2020'.
Fixed an issue where searching for a show could briefly display results from the previous search.
Fixed an issue where scrolling through search results could cause the results to disappear and the suggestions to reappear instead.
Added a shortcut to rate Mezzanine on the App Store directly from the settings.
Fixed an issue where some diary entries exported to CSV could become corrupted.

Version 1.0 January 25, 2020

First release - main features include the theater diary, show lists, and the program scanner.